HISTORY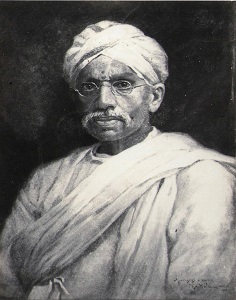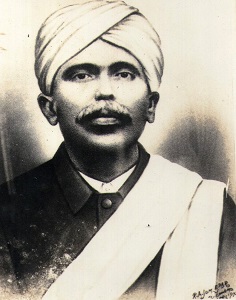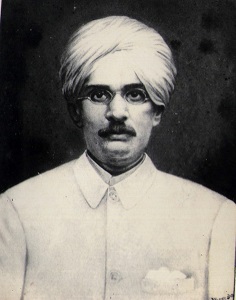 Goa Vidyaprasarak Mandal (GVM) was originally named as Liga da Propaganda de Insrucao em Goa and was founded on the auspicious day of "Vijayadashmi" in the year 1911 A.D. (which was Monday, 2nd of October), by some great visionaries of those times, namely, Dr. Dada Vaidya, Shri Sitaram Kerkar and Shri Vinayak Sarjyotishi. Goa was passing through a difficult historical period, as the entire region along with Daman & Diu was under the Portuguese rule. Fortunately, the establishment of Republic in Portugal in the year 1910 created a window of opportunity for the Goan community to establish their own institutes.
Driven with an idea of creating a self sustainable and economically independent society, the Founding Fathers of GVM started a School in 1911 and named it after a Portuguese Parliamentarian Dr. Anton Jose de Almeida who had defended the rights of local Goans in Portuguese parliament. The aims and objectives of the Mandal are :
Iffusing education in Goa through Schools, Colleges, Libraries, Periodicals, Conferences, and other adequate means giving to it an essentially, practical and useful aspect, with a view to build up a good character,

Promoting by all means the spirit of brotherhood and harmony among the youth of the country, irrespective of class, creed, caste and colour and maintaining strict neutrality in religious matters,

Working for the uplift of the moral, material and intellectual standards of the country inculcating in the spirit of the public, the ideals of civism, and fomenting love for free professions, and

Undertaking an efficacious propaganda of arts and crafts, and agricultural and industrial professions, fomenting their accomplishment through practical work in the schools in general or in special establishments, granting free ships to the students and the special establishments.
The first school of the Mandal was "Colêgio Almeida" popularly known as Almeide College. Subsequently, when Goa became independent in 1961, Goa Vidyaprasarak Mandal started a number of institutes and today GVM has more than 9000 students and 450 staff under its ever spreading Umbrella, providing educational facilities to all sections of Goan population, right from pre-Primary to the Post-Graduate level.
GVM has a well dedicated and committed staff, which coupled with excellent infrastructure has helped us to achieve a formidable record of consistent success and commendable laurels down the years. Our students have excelled in academics, sports & cultural activities at inter school, inter collegiate, inter universities & national level competitions. They have repeatedly secured positions in the merit list of the Goa Board & University Examinations.
In addition, the Mandal takes extra efforts to encourage local talent and preserve its rich cultural Heritage by promoting music, theatre & dance. It also contributes towards bringing out necessary changes in the system and society by supporting whole heartedly the seminars, workshops, exhibitions and conferences organized by various institutions of the Mandal.