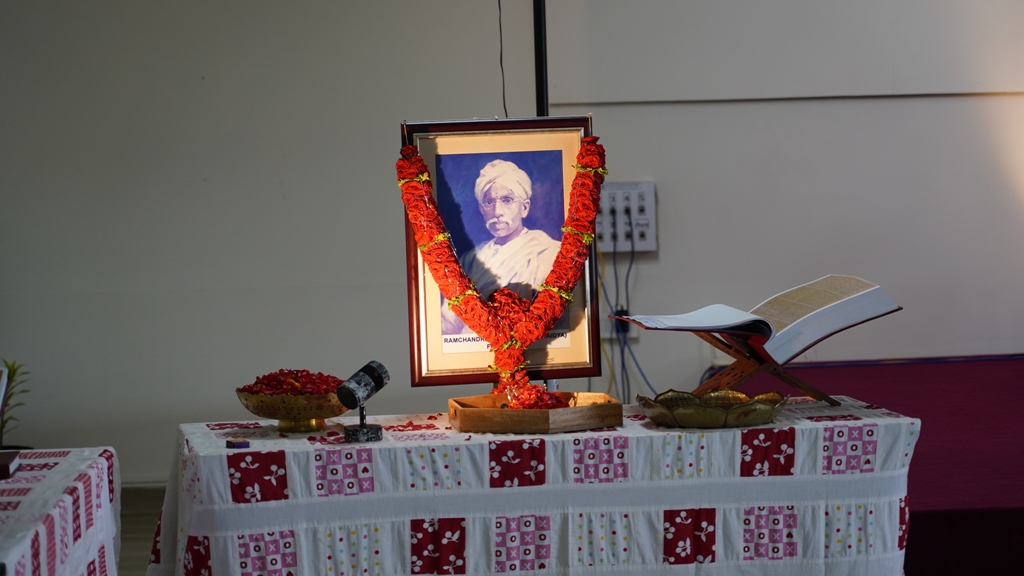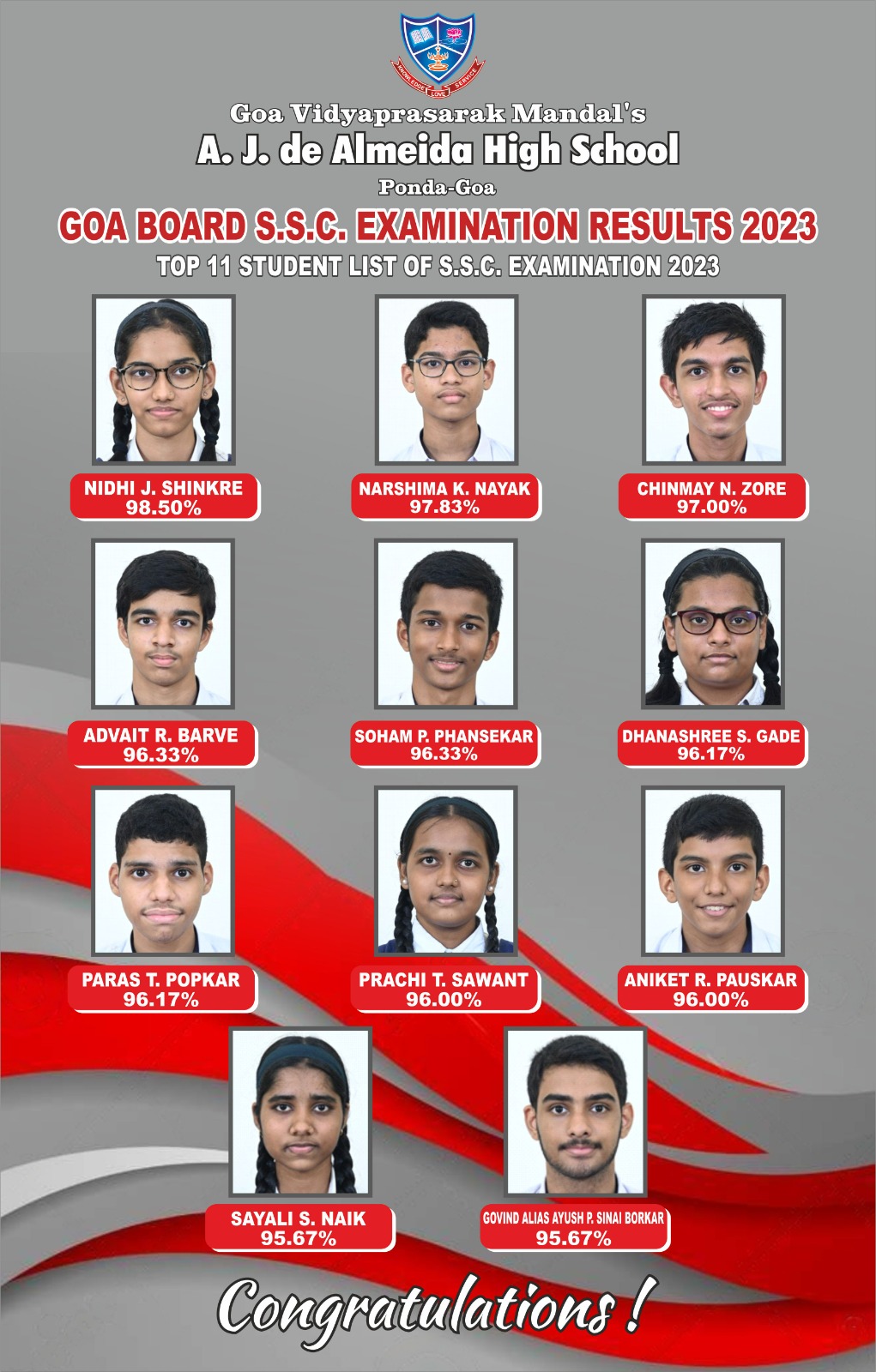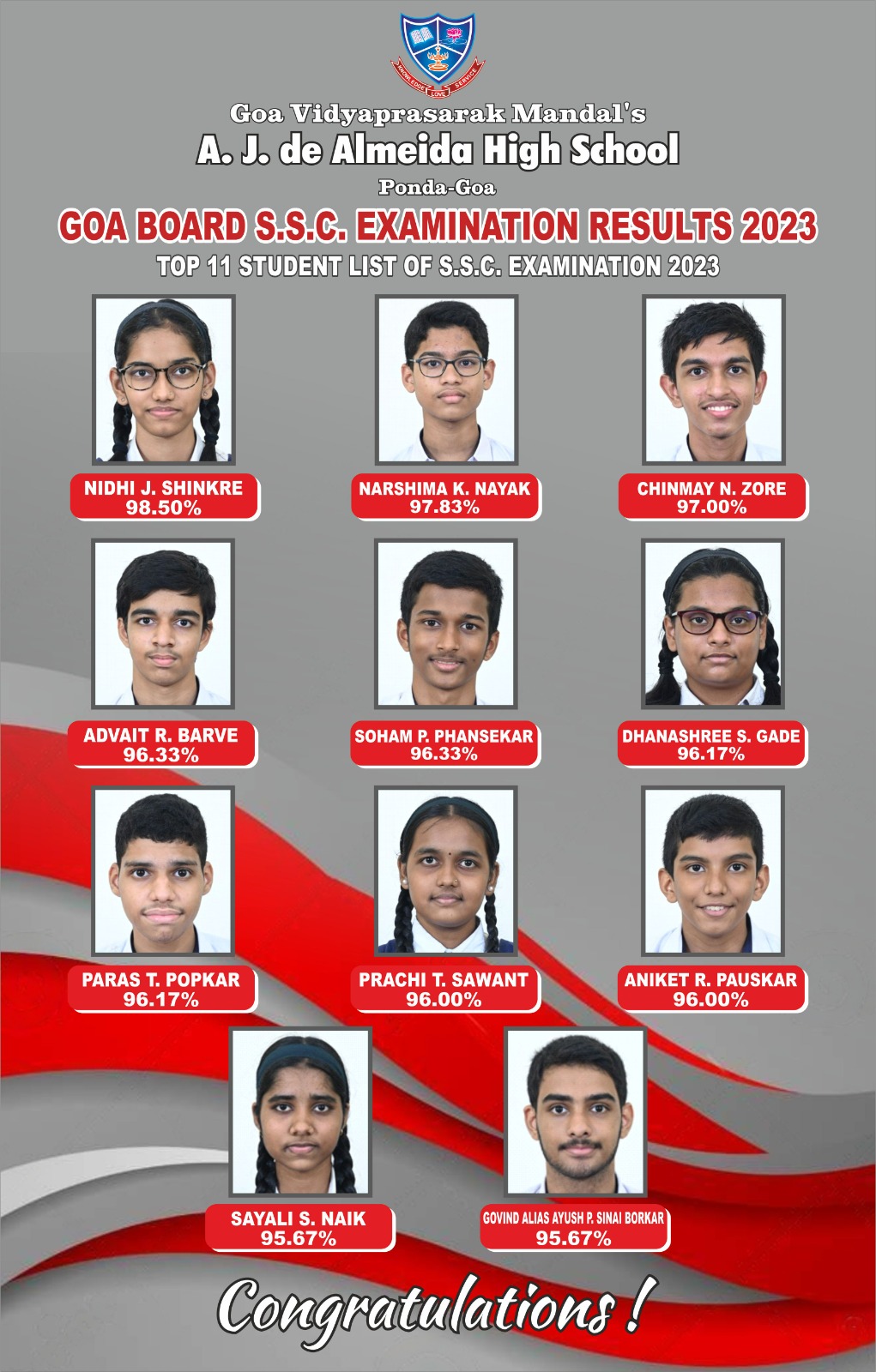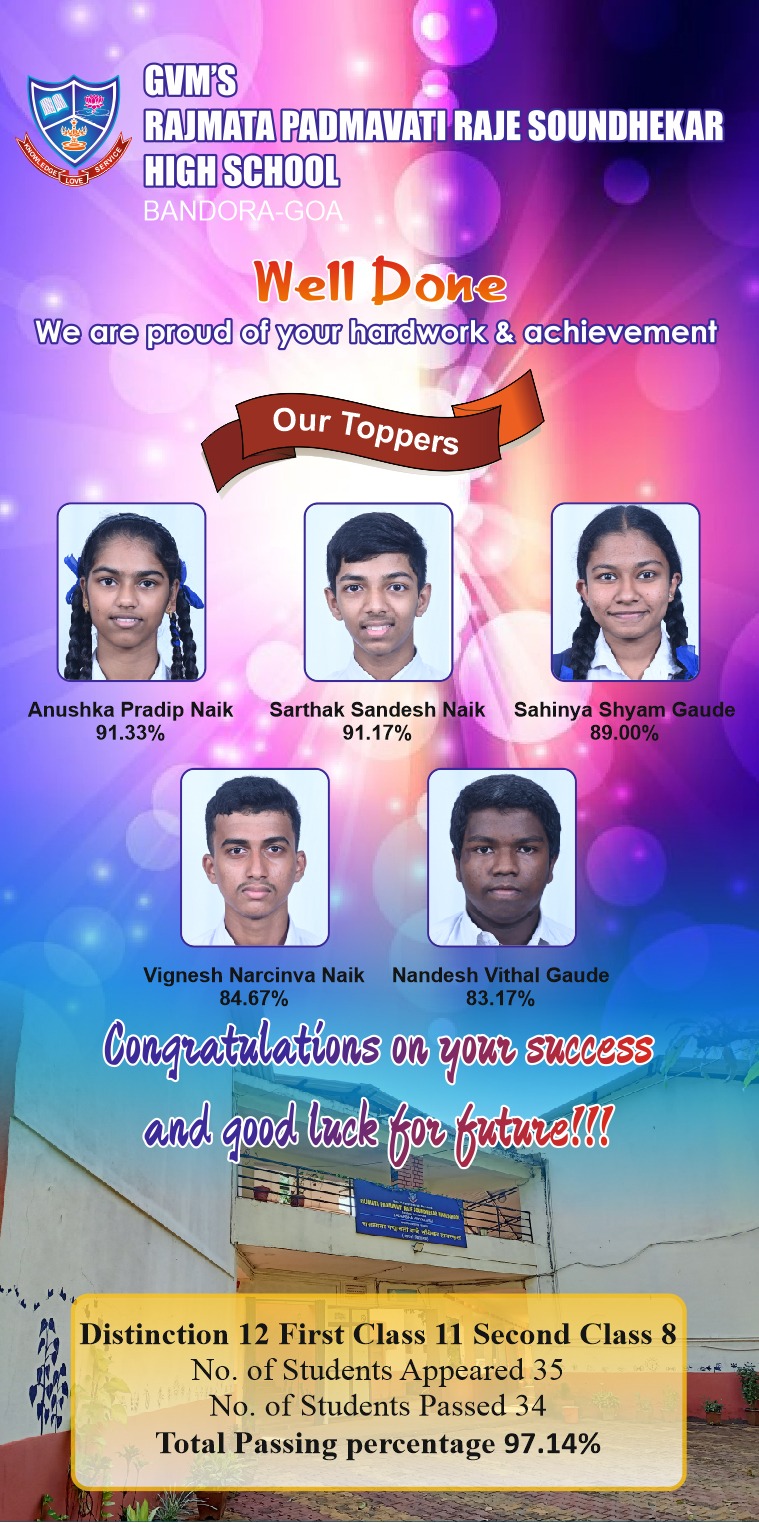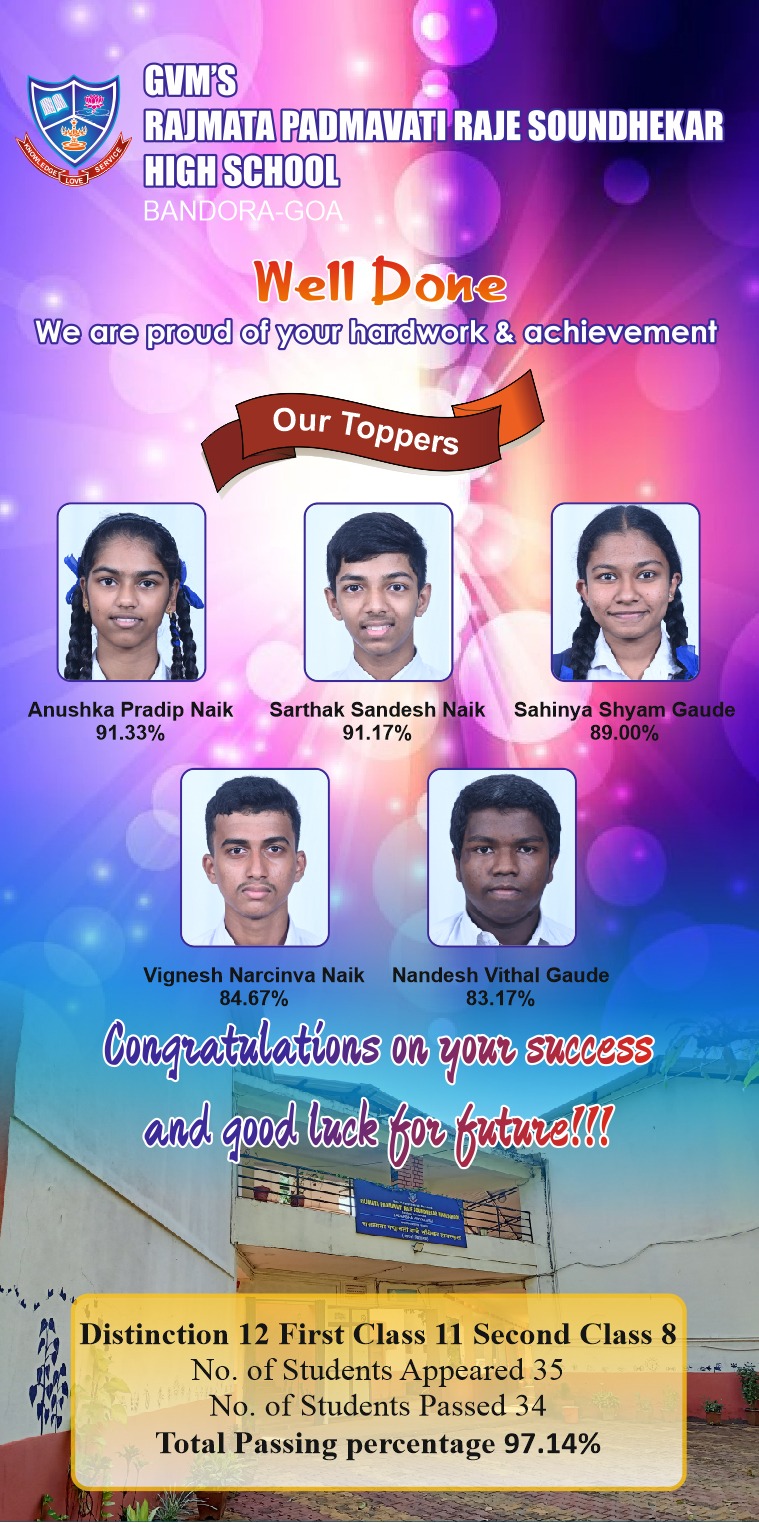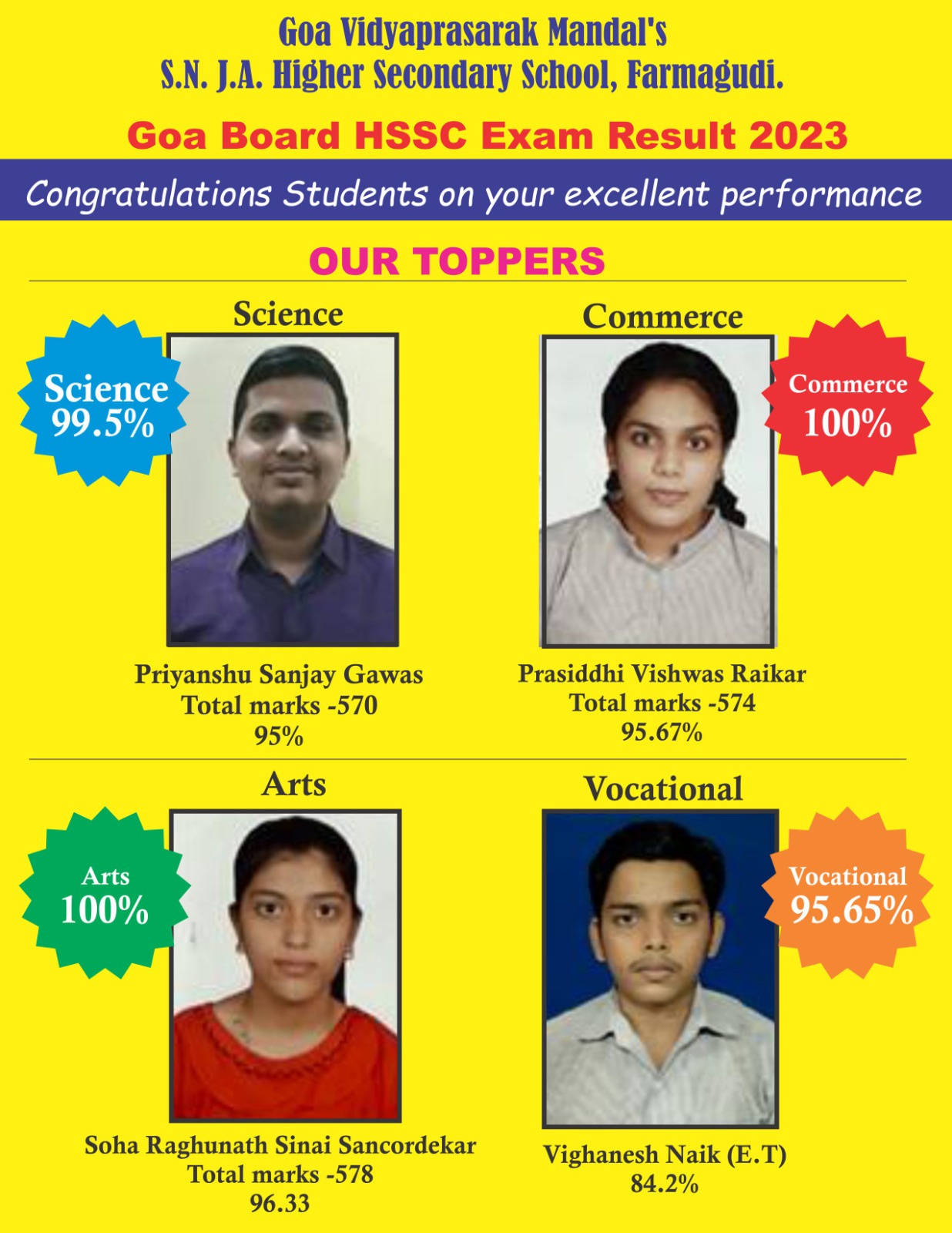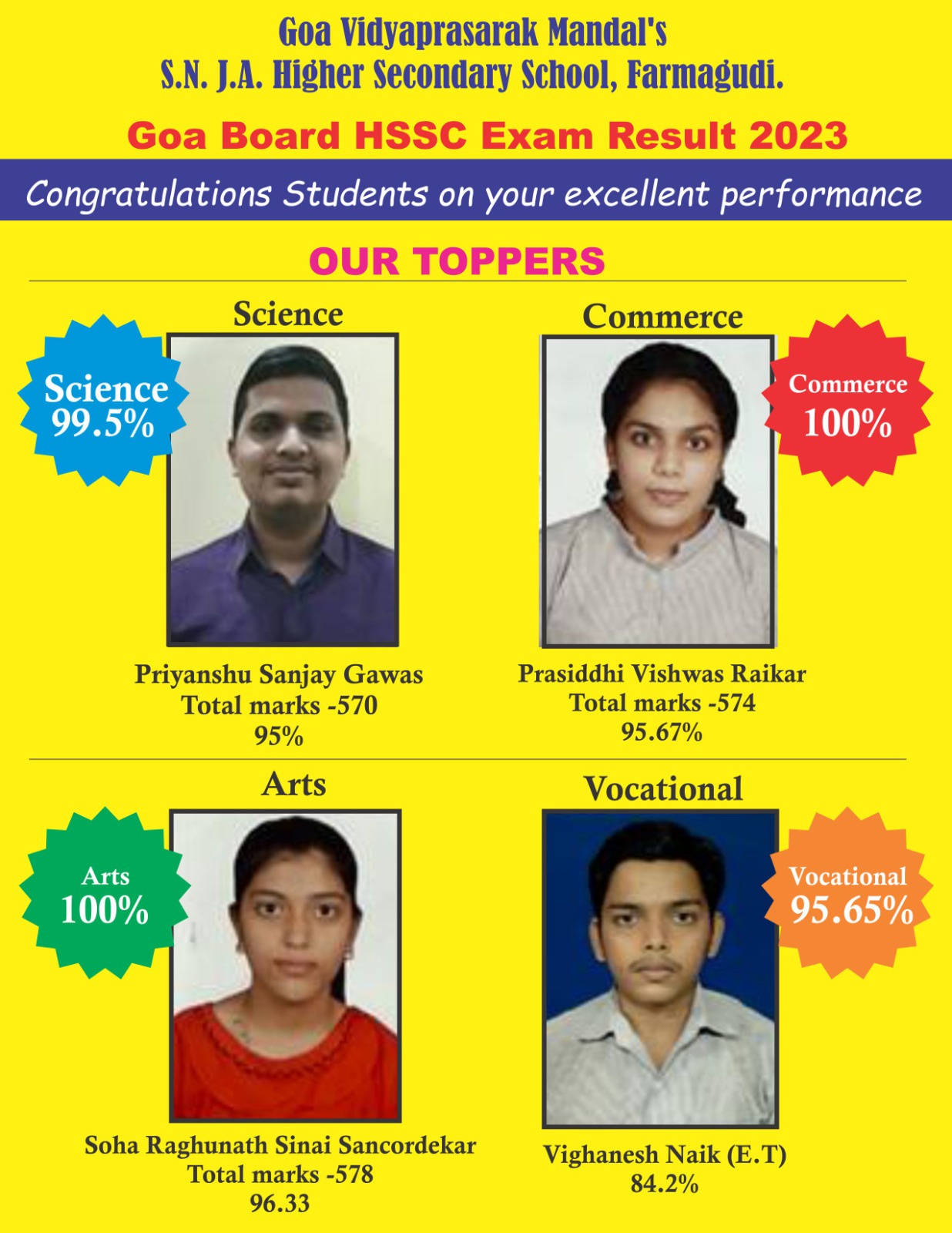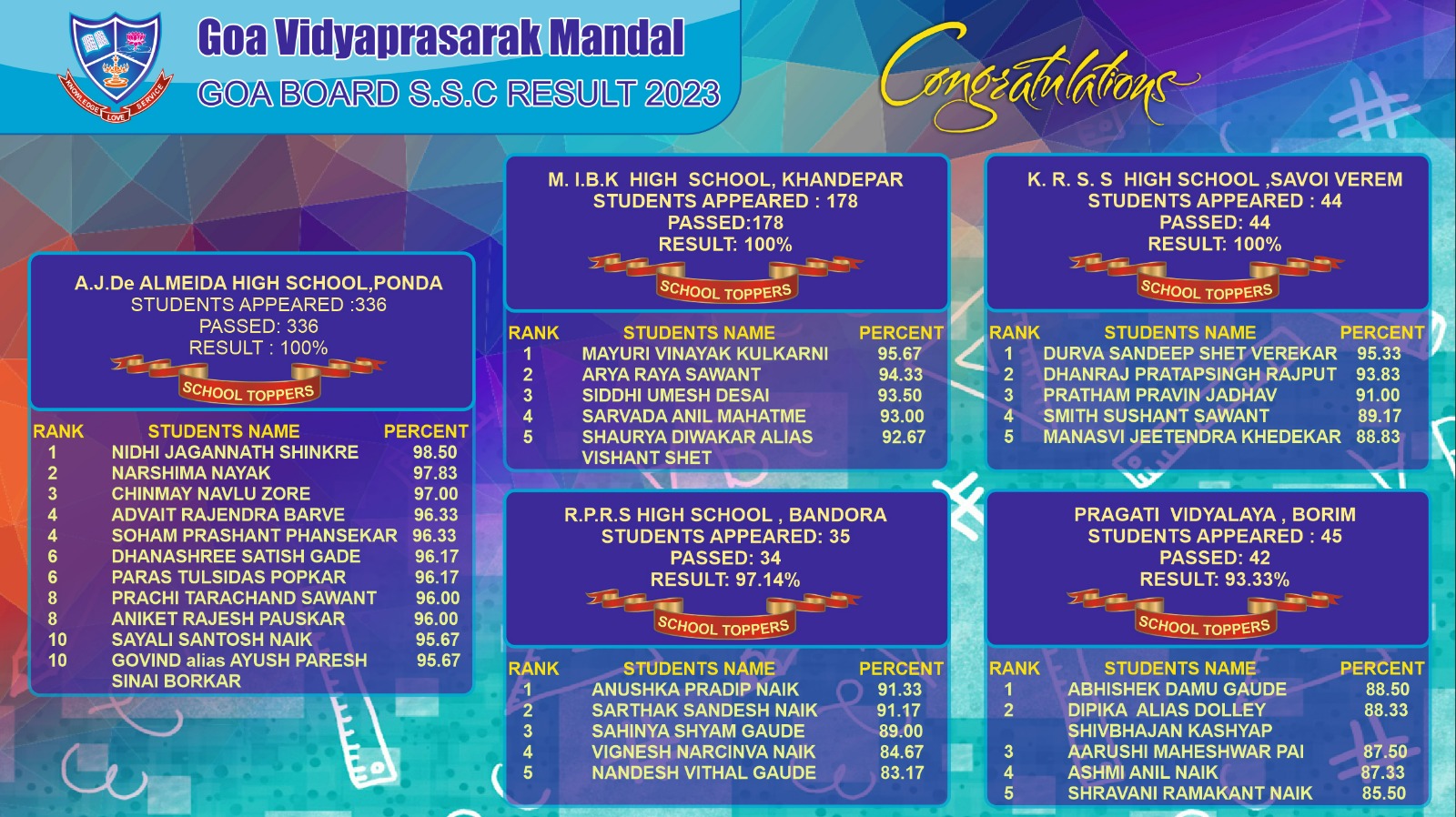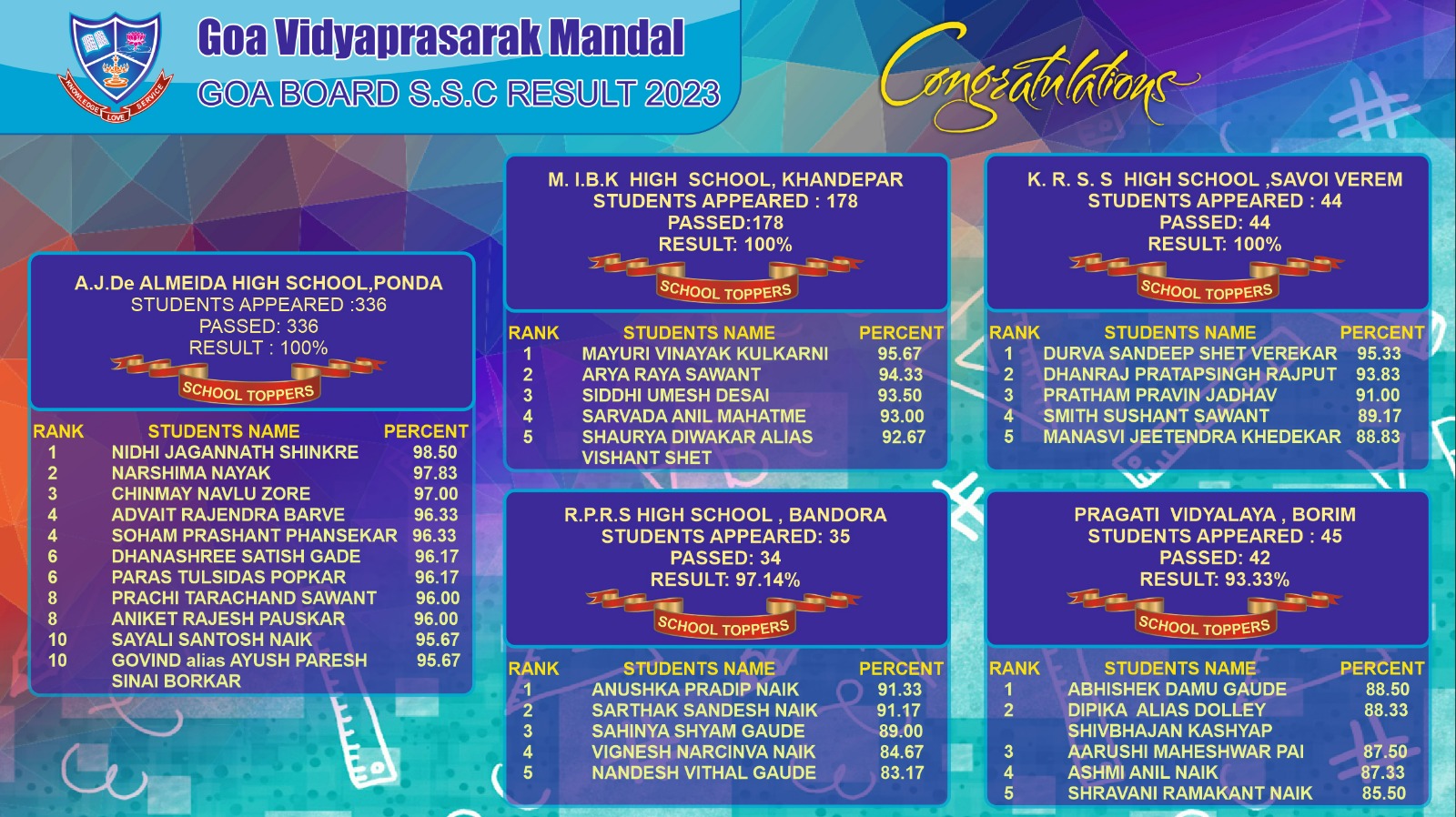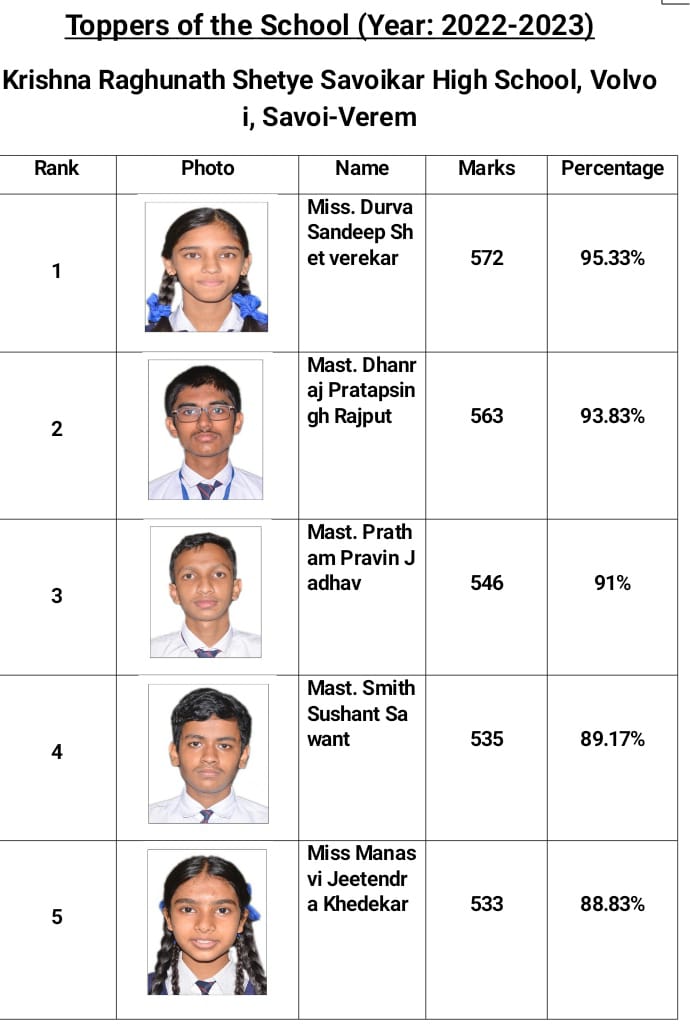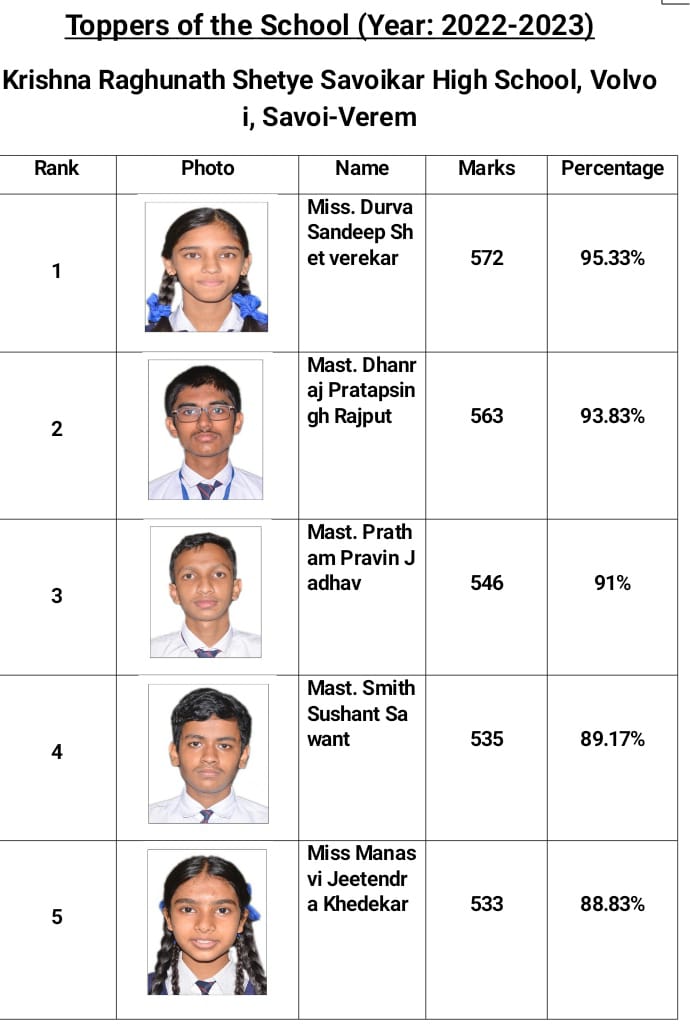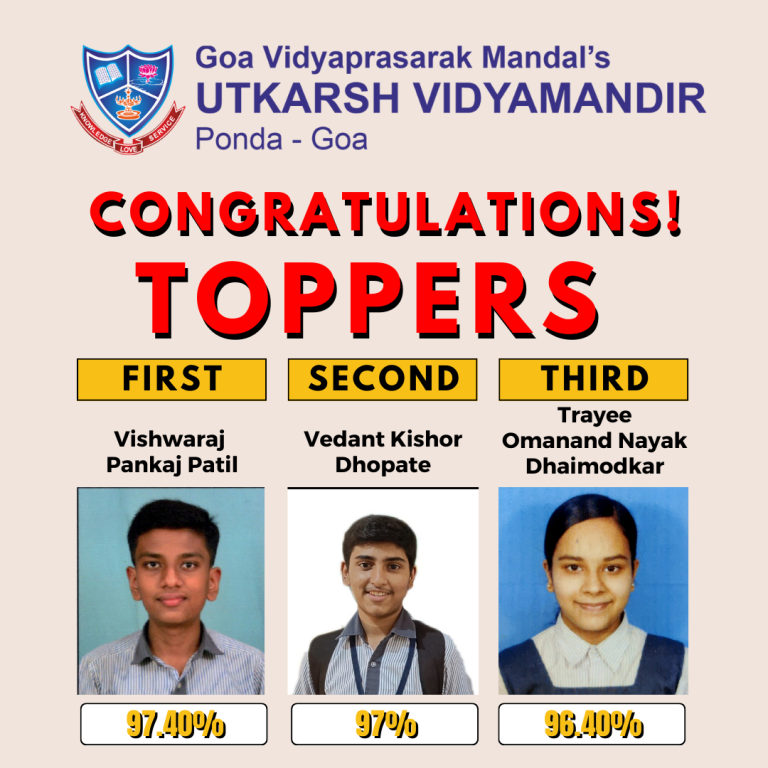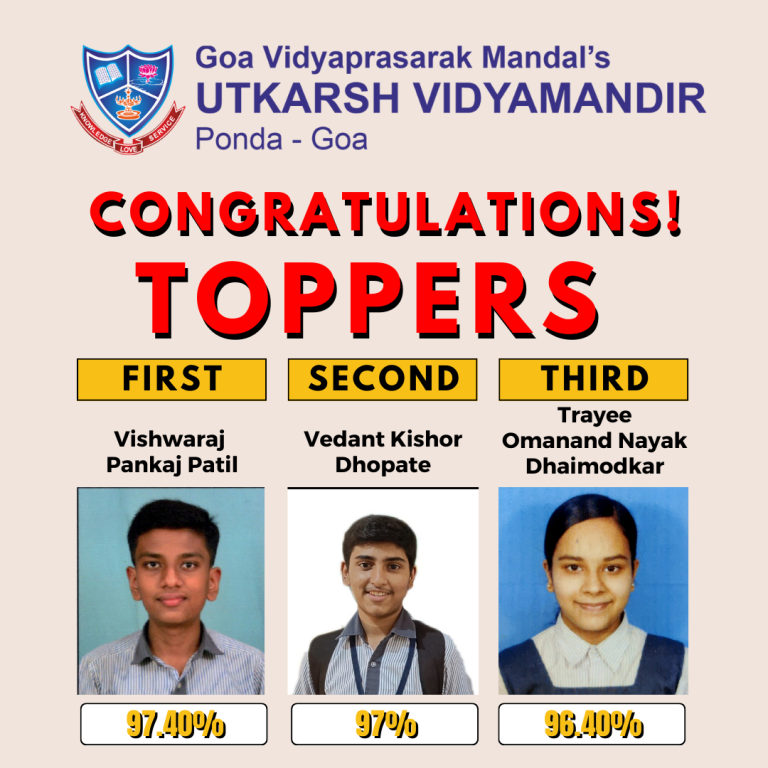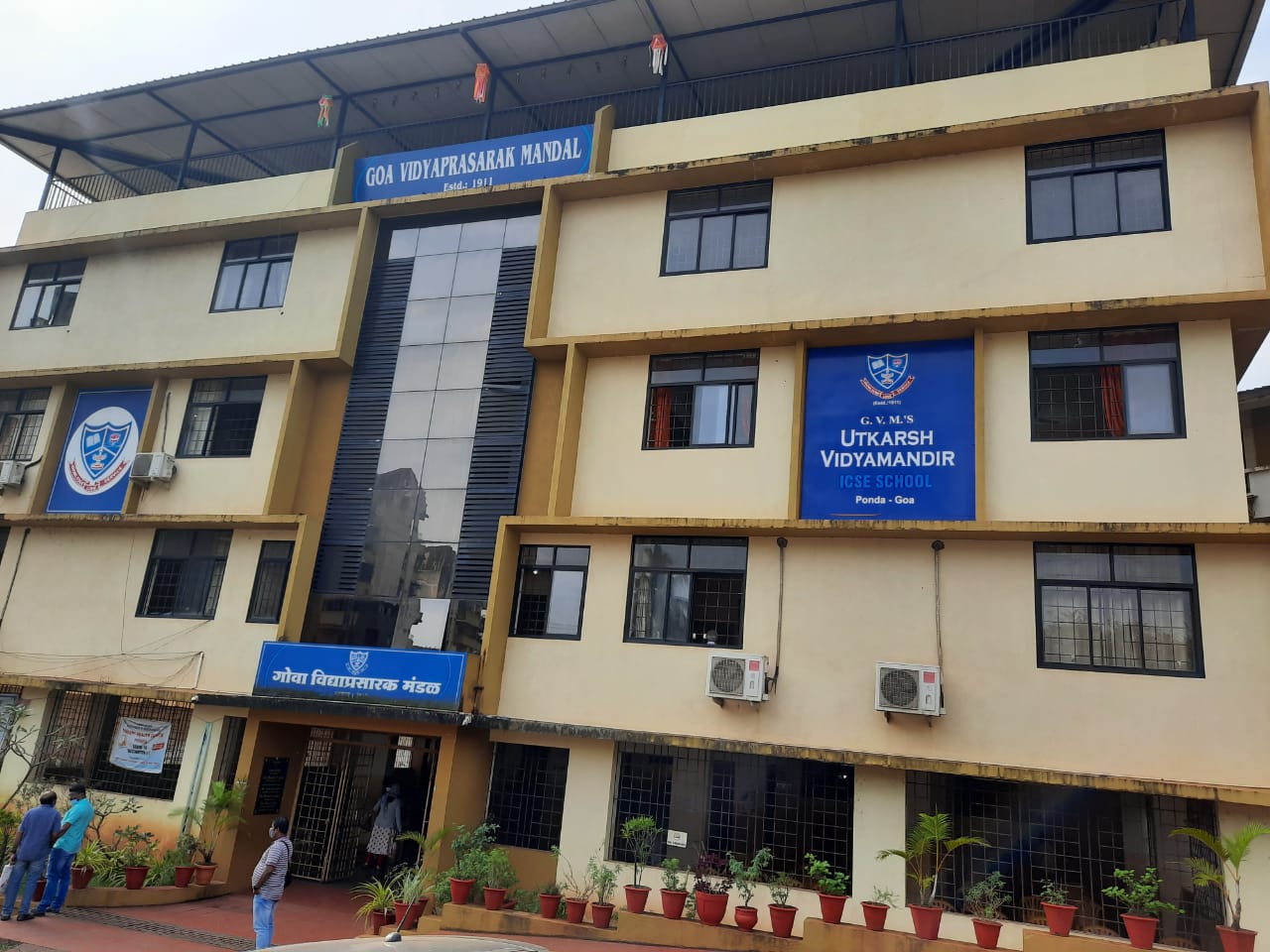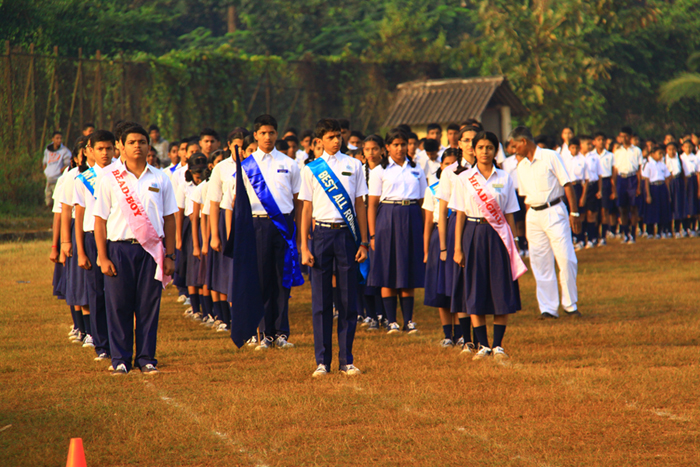 Cream Retro Thrifting Instagram Post (Square)
WELCOME TO GOA VIDYAPRASARAK MANDAL

Goa Vidyaprasarak Mandal (GVM) was founded in the year 1911 A.D. with a small school named A. J. de Almeida High S2chool at Ponda, in the state of Goa in India, with a vision to cater to the fundamental educational needs of children from urban as well as rural areas and to enable them to lead a self reliant and a quality human life.
Performance of the Students of the GVM institutions
OUR HISTORY
"Dr. Dada Vaidya", "Shri Vinayak Sarjyotishi" & "Shri Sitaram Kerkar"
Goa Vidyaprasarak Mandal (GVM) was originally named as Liga da Propaganda de Insrucaoem Goa and was founded on the auspicious day of "Vijayadashmi" in the year 1911 A. D. (which was Monday, 2nd October), by some great visionaries of those times, namely, Dr. Dada Vaidya, Shri Sitaram Kerkar and Shri Vinayak Sarjyotishi. Goa was passing through a difficult historical period, as the entire region along with Daman & Diu was under the Portuguese rule. Fortunately, the establishment of Republic of Portugal in the year 1910 created a window of opportunity for the Goan community to establish their own institutions.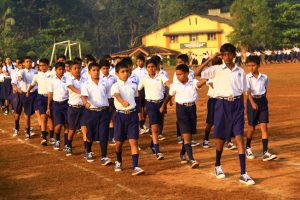 Primary School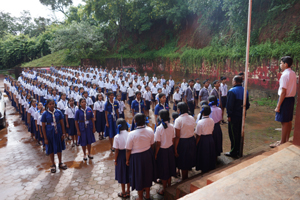 Secondary Schools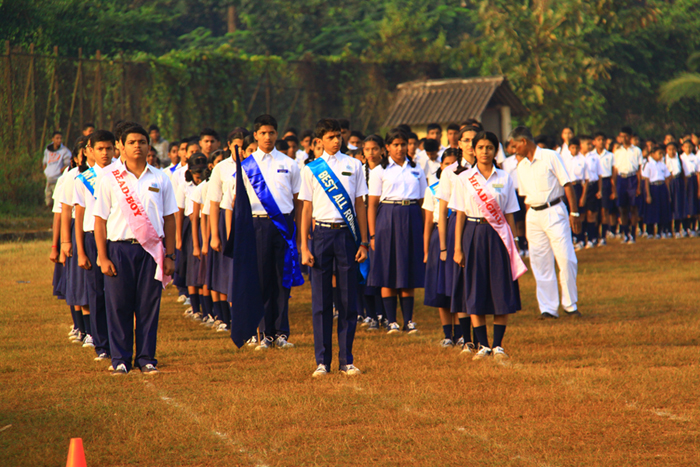 Higher Secondary Schools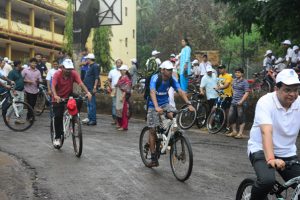 Colleges